The Burdette Law Firm
Recent Tennessee Child Custody / Parental Rights
Court of Appeals Decisions
In Re Victoria W. Et Al.
M2013-02331-COA-R3-PT 05/29/14
Authoring Judge: Presiding Judge Frank Clement, Jr. Trial Court Judge: Judge N. Andy Myrick, Jr.

Mother appeals the termination of her parental rights as to her two children. Father's rights were also terminated, but he does not appeal. The court found the Department of Children's Services established three grounds for termination of mother's parental rights:1) severe child abuse pursuant to Tennessee Code Annotated § 36-1-113(g)(4); 2) mental incompetence pursuant to Tennessee Code Annotated § 36-1-113(g)(8)(B);and 3) persistence of conditions pursuant to Tennessee Code Annotated § 36-1-113(g)(3). In a previous dependency and neglect proceeding, the Lincoln County Juvenile Court found that Mother committed severe child abuse by failing to protect her minor daughter from sexual abuse by a neighbor. That judgment was not appealed; as a consequence, the severe abuse findings are res judicata. Pursuant to Tennessee Code Annotated § 36-1-113(g)(4), a court may terminate parental rights when the parent was found to have committed severe child abuse under any prior order of a court. The court also found that the Department had proven two additional grounds, mental incompetence and persistent conditions. The juvenile court also found that termination of both parents' rights was in the children's best interest. We therefore affirm.
More legal information on child custody, adoption, and
the Victoria W. case.
Tennessee Child Custody Information
Tennessee Adoption / Parental Rights Process
See other Court of Appeals Decisions
See the entire Victoria W. opinion
If you have questions and need our assistance in a similar legal matter, please call us at (901)-756-7878 or use the contact form to the right.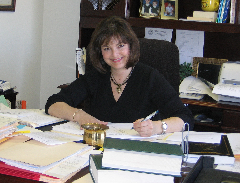 by Christina Burdette, Germantown Memphis Lawyer, The Burdette Law Firm