Conservatorships
A conservatorship is a court proceeding that may become needed when an individual suffers from a mental or physical disability which results in their loss of capability to make financial and/or healthcare decisions. The disabled individual's rights are removed and effectively given to another person, called the conservator. Any court order appointing the conservator must precisely specify the rights removed from the person. For example, the rights to sell property, to drive, and to vote, may be removed from the disabled person ("ward").
If the disabled person has already executed a durable power of attorney for finances and healthcare, a conservatorship is basically unnecessary. In Tennessee, a court may appoint a conservator over a person, a conservator over a person's estate or a conservator over both a person and their estate.
Who can be appointed as Conservator?
Under Tennessee law certain people are preferred to serve before others. As an example, someone the disabled person previously appointed as agent under a power of attorney, or spouses will be considered, then children, then more distant relatives in that order. For people disabled since birth, the parents are usually appointed.
If those who would generally have preference to serve should not serve, the court will consider reasons to preclude their appointment such as: evidence of having taken advantage of the disabled person, criminal history, or mismanagement of money. In addition, if the person seeking to be appointed is unable to obtain the required bond, then they cannot serve.
A conservator is subject to a court's jurisdiction and must submit a report to the court annually detailing how he has spent the ward's money. Depending on the size of the estate, a bond may be necessary, the bond premium being paid from the ward's funds. Generally the conservator must have the court's permission and approval before selling real property.
Who may file a conservatorship proceeding?
Anyone who has an interest in the disabled person's welfare may file the conservatorship petition. The petitioner does not have to be a family member.
Time and cost involved in a conservatorship proceeding?
The complexity of the case and whether or not the disabled person or a family member contests the conservatorship are major time / cost factors. Usually there are at least two attorneys involved: the Petitioner's attorney and a Guardian ad Litem. There are also filing fees with the court.
If the disabled person contests the conservatorship then he or she will likely also have either a hired attorney, or attorney ad litem (appointed by the court). Complex cases may involve expert testimony, depositions, and multiple hearings.
If the conservatorship is uncontested, it will probably take about four to eight weeks. If the disabled person is in a life-threatening situation, an emergency temporary conservatorship can be obtained in a matter of days. The due process we are all guaranteed will have to be followed in order to have a long term conservatorship.
Alternatives to a conservatorship?
In some cases, there is no alternative. However, if the disabled person is willing and competent to sign a power of attorney, a conservatorship may be avoided. Conservatorship should always be the option of last resort because it removes rights from the disabled person which is a very serious loss.
Click below, Do it for Mom.
More information on elder law planning and documents.
Tennessee Wills and Trusts Information
Tennessee Estate Documents
Tennessee & Federal Taxation
Hire an Experienced Memphis Lawyer
At The Burdette Law Firm we are competent, and caring lawyers when dealing with elder law, and will provide excellent legal advice. We give our clients a great deal of information so they can have the proper understanding to make important decisions. Planning for old age is an emotional process, and we always strive to ease the stress during this difficult situation.
Contact one of our lawyers for more information
After reviewing the above if you have questions and need our assistance in a elder law matter, please call us at (901) 756-7878 or use the contact form on our contact page.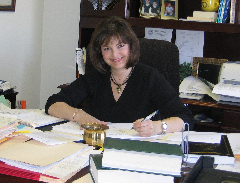 Christina Burdette
Share this page using:
Our offices