Girma v. Berhe Divorce Appeal
Tennessee Court Decision.
M2015-00586-COA-R3-CV
Authoring Judge: Judge Kenny Armstong
Trial Court Judge: Judge J. Mark Rogers
Appellant Mahalet B. Girma ("Wife") and Appellee Haile A. Berhe ("Husband") were married on May 30, 2009. The parties had only one face-to-face meeting prior to their marriage and had conducted their courtship through various social media outlets. At the time the parties were married, Husband worked in San Francisco, and it was the parties" intention that Wife would move there from LaVergne, Tennessee. However, after the marriage, Wife allegedly reneged on the plan to move and required Husband to find a job in Nashville, Tennessee.
On July 17, 2010, the parties" first child was born. Husband continued working in California but visited his wife and child in Tennessee every week or two. In July of 2011, after two years of searching, Husband found a job at FedEx. He was scheduled to move to Memphis so that he could begin his job on September 1, 2011. At that time, Wife was living in LaVergne with her mother. Although Wife was initially excited about moving to Memphis to live with her husband and children as a family, Wife"s mother was not in favor of the move. On July 21, 2011, the disagreement culminated in a verbal altercation between Husband and Wife"s mother. This resulted in Husband leaving Wife"s house in LaVergne and going back to California. Afterward, Wife prohibited Husband from seeing her or their child for five months. Nonetheless, Husband started his job in Memphis on September 1, 2011; however, Wife refused to move from LaVergne. The parties" second child was born on December 26, 2011. Following the birth of this child, Husband again tried to persuade Wife to move to Memphis. Although Wife ultimately agreed to the move, over Husband"s objection, she insisted on bringing her mother to live with the family. Living with his mother-in-law proved unworkable for Husband, and less than six months after moving to Memphis, Wife returned to LaVergne with her mother and the parties" children.
On October 21, 2013, Wife filed for divorce on the grounds of irreconcilable differences and inappropriate marital conduct. Based on Husband"s alleged anger issues and her allegations of physical abuse, Wife also sought an ex parte restraining order to keep Husband from coming around her home. The ex parte temporary restraining order requested by Wife was granted by the trial court on October 21, 2013. On November 25, 2013, Husband filed an answer and counter-complaint for divorce also on the ground of irreconcilable differences. On December 2, 2013, the parties entered into an agreed order under which Husband would have supervised visitation with the children; the parties also agreed to attend mediation. On December 11, 2013, Wife answered Husband"s countercomplaint; she also filed an amended answer on December 16, 2013.
On June 19, 2014, Husband filed a motion for a temporary restraining order against Wife based on the alleged fact that she was residing with her ex-husband (this marriage was dissolved in 2007). Husband allegedly discovered that Wife was residing with her exhusband when the children were involved in a car accident involving a vehicle driven by Wife"s ex-husband. Accordingly, Husband sought to restrain Wife from having her ex-husband or other unrelated male visitors in her residence in the presence of the children. The court granted the temporary restraining order. On July 28, 2014, Wife sought to dissolve the restraining order. By agreed order, the restraining order was dissolved on August 1, 2014. On August 8, 2014, Wife filed a motion to recover funds from Husband in the amount of $16,697.83 that she allegedly incurred when she purportedly moved from the LaVergne residence to comply with the restraining order obtained by Husband. The trial court, in an oral ruling, denied Wife"s motion.
The final hearing on the divorce was held on November 18-19, 2014. By order of January 5, 2015, the trial court declared the parties to be divorced pursuant to Tennessee Code Annotated Section 36-4-129(b). The court denied Wife"s request for alimony, noting that Wife had an earning capacity of $57,324 per year. Concerning the property division, the court found it equitable for the parties to retain their respective pension or retirement plans and bank accounts. The trial court made minor modifications to the order and the parenting plan on January 23, 2015, and on March 23, 2015 the trial court made additional modifications to the parenting plan in response to Husband"s motion to alter or amend.
Wife appeals the trial court"s order concerning the division of property and award of various fees and expenses. Because the trial court did not enter an order on Wife"s motion for reimbursement of certain fees and expenses, the judgment of the trial court is not final and appealable as of right. Accordingly, we dismiss the appeal.
Click to read the entire case.
More information on divorce, custody, support, and asset division.
Divorce Financials
Divorce Flow Chart
15 Divorce tips
Tennessee DIY Divorce Information
Tennessee Divorce Mediation Process
Tennessee Child Custody Law
Tennessee Child Support Law
Tennessee Child Adoption Law
Hire an Experienced Memphis Divorce Lawyer
At The Burdette Law Firm we are competent, and caring lawyers when dealing with divorce, and will provide excellent legal divorce advice. We give our clients a great deal of information on divorce so they can have the proper divorce law understanding to make important legal decisions. Getting divorced is an emotional process, and we always strive to ease the stress during this difficult situation.
Contact one of our divorce lawyers for more information
After reviewing the above if you have questions and need our assistance in a divorce matter, please call us at (901) 756-7878 or use the contact form to the right.
Click for an instant call back: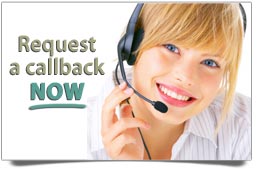 Read reviews by our clients: