Harrell v. Harrell Divorce Appeal
Tennessee Court Decision.
M2014-02363-COA-R3-CV
Authoring Judge: Chief Judge D. Michael Swiney
Trial Court Judge: Judge John Thomas Gwin
After approximately one year of marriage, Mother and Father were divorced in December 2010. The final decree of divorce incorporated an agreed parenting plan whereby the parties would exercise equal parenting time of the parties' two minor sons, born in 2003 and 2007 respectively. Mother is the biological parent of the children. Father is the adoptive father of the children. Following the parties' 2010 divorce, problems arose between the parties as to the permanent parenting plan, and litigation ensued. In March 2013, in response to a motion filed by Mother, the Trial Court declined to find a material change in circumstances and enter a new parenting plan. The current appeal has its roots in Father's September 2013 petition to modify the permanent parenting plan. Father sought to be designated primary residential parent based, in part, upon Mother's alleged drug use and instability. This matter was tried over the course of two days in March and May of 2014.
Randall Charles Harrell ("Father") filed a petition against his ex-wife Chassity Necole Harrell ("Mother") in the General Sessions Court for Wilson County ("the Trial Court") to modify the permanent parenting plan concerning the parties' two minor children. Father sought to be designated primary residential parent based, in part, upon Mother's alleged drug abuse and instability. After a hearing, the Trial Court found a material change in circumstances, designated Father the primary residential parent, and entered a new parenting plan accordingly. Mother appeals to this Court, arguing, among other things, that the Trial Court erred in finding a material change of circumstances and in considering the unsworn testimony of the children. Finding no reversible error, we affirm the judgment of the Trial Court in its entirety.
Click to read the entire case.
More information on divorce, custody, support, and asset division.
Alimony Basics
Grounds for Divorce
Divorce Financials
Funding Family Law Actions.
Planning for Divorce.
After Divorce Name Change.
Divorce Protective Order.
Annulment instead of Divorce.
Divorce Parenting Plan.
Child abuse claims during Divorce.
Post Divorce Parenting Plan Change.
Social Media & Divorce.
Paternity claims.
Divorce Flow Chart
15 Divorce tips
Tennessee DIY Divorce Information
Tennessee Divorce Mediation Process
Tennessee Child Custody Law
Tennessee Child Support Law
Tennessee Child Adoption Law
Hire an Experienced Memphis Divorce Lawyer
At The Burdette Law Firm we are competent, and caring lawyers when dealing with divorce, and will provide excellent legal divorce advice. We give our clients a great deal of information on divorce so they can have the proper divorce law understanding to make important legal decisions. Getting divorced is an emotional process, and we always strive to ease the stress during this difficult situation.
Contact one of our divorce lawyers for more information
After reviewing the above if you have questions and need our assistance in a divorce matter, please call us at (901) 756-7878 or use the contact form to the right.
Click for an instant call back: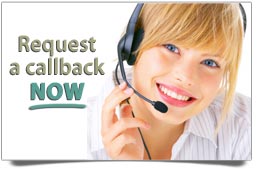 Read reviews by our clients: