Divorce in the USA
In the USA, there is one divorce approximately every 40 seconds. That's almost 2,400 divorces per day, 16,800 divorces per week and 876,000 divorces a year.
The average length of a marriage that ends in divorce is eight years.
People wait an average of three years after a divorce to remarry (if they remarry at all).
The average age for a first divorce is 30 years old.
79 percent of custodial mothers receive a support award, while only 29 percent of custodial fathers receive a support award.
47 percent of non-custodial mothers totally default on support, while only 26.9 percent of non-custodial fathers totally default on support.
See more stats about the divorce census.
The probability of being divorced
If your parents are happily married, your risk of divorce decreases by 14 percent.
People who wait to marry until they are over the age of 25 are 24 percent less likely to get divorced.
Living together prior to getting married can increase the chance of getting divorced by as much as 40 percent.
If you've attended college, your risk of divorce decreases by 13 percent.
See more stats about divorce probability.
Divorce statistics by religion.
One survey found that 29 percent of Baptists are divorced (the highest for a US religious group), while only 21 percent of atheists/agnostics were divorced (the lowest). They also found that 53% of Very Happy Couple agree with the statement, "God is at the center of our marriage" while 30% of Struggling couples disagree with the statement, "God is at the center of our marriage."
See more stats about divorce and religion.
Divorce - children & families
The divorce rate among couples with children is 40 percent lower than couples without children.
40% percent of children growing up in America today are being raised without their fathers.
Seventy-five percent of children with divorced parents live with their mother.
Twenty-eight percent of children living with a divorced parent live in a household with an income below the poverty line.
Half of all American children will witness the breakup of a parent's marriage. Of these children, close to half will also see the breakup of a parent's second marriage.
See more stats about divorce and children.
Divorce Statistics by State and Region
Oklahoma has the highest overall divorce rate at 13.45. Thirty-two percent of Oklahoma adults who have ever been married have been divorced.
Arkansas has the second highest rate of divorce in the country at 13.15. The divorce rate for men in Arkansas is the highest in the country at 13.5.
Alaska's divorce rate of 13.05 is the third highest. Alaska has the highest divorce rate for women in the country at 16.2.
In 2014 the highest divorce rate was in Nevada which seems destined to overtake the above states in divorce rate very soon.
Overall, people living in northeastern states have lower marriage and divorce rates. While those in southern states are more likely to get married, they also have higher divorce rates.
See more stats about divorce by state and region.
Click below to hear an important message about divorce.
Links to Divorce, Alimony, Custody and Asset Division information
Hire an Experienced Memphis Divorce Lawyer
At The Burdette Law Firm we are competent and caring lawyers when dealing with divorce, and will provide excellent legal divorce advice. We give our clients a great deal of information on divorce so they can have the proper understanding of divorce law to make important decisions. Getting divorced is an emotional process and we always strive to ease the stress during this difficult situation. A divorce is also a financial process. The valuations, incomes and sums involved in property division, alimony and support should be carefully reviewed by someone like a Certified Public Accountant to insure accuracy, and to protect you from any attempt to hide assets or income.
Contact one of our lawyers for more information
After reviewing the above if you have questions and need our assistance in a elder law matter, please call us at (901) 756-7878 or use the contact form on our contact page.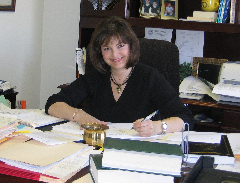 Christina Burdette
Our offices