Parental Rights and Custody Appeals Case
Memphis Germantown Family Law Lawyer
W2014-00881-COA-R3-PT
Authoring Judge: Presiding Judge J. Steven Stafford
Trial Court Judge: Judge Daniel L. Smith
In Re: Jayden G.
Termination of Parental Rights and Custody
In this termination of parental rights case, Mother appeals not only the trial court's findings of severe child abuse and persistent conditions as the grounds for termination, but also the trial court's conclusion that termination was in the child's best interest. We affirm the trial court's finding of severe abuse, but reverse the trial court's finding that clear and convincing evidence exists to prove the persistence of conditions. We also affirm the trial court's finding that termination is in the child's best interest, and therefore, affirm the termination of the Mother's parental rights.
See the complete case
Background: Modification of Permanent Parenting Plan Cases
Modification of a Permanent Parenting Plan (PPP) and / or changes in Parental Rights or Custody is usually a far more complicated case than the initial custody determination. A PPP can be modified by agreement of both parents. If the other parent will not agree to modify the residential schedule, the court can modify the PPP if there has been a material change of circumstances and the modification is in the best interest of the minor children. Before the court will modify an existing PPP, Tennessee law requires that you and the other parent go to mediation. If the court finds that there has been a material change of circumstance and that the change directly affects the best interests of the minor child, the court is required to modify the PPP in such a way as to maximize the best interest of the minor children.
Click here to see more child custody information.
More information on divorce, custody, support, and asset division.
Alimony Basics
Grounds for Divorce
Divorce Financials
Funding Family Law Actions.
Planning for Divorce.
After Divorce Name Change.
Divorce Protective Order.
Annulment instead of Divorce.
Divorce Parenting Plan.
Child abuse claims during Divorce.
Post Divorce Parenting Plan Change.
Social Media & Divorce.
Paternity claims.
Divorce Flow Chart
15 Divorce tips
Tennessee DIY Divorce Information
Tennessee Divorce Mediation Process
Tennessee Child Custody Law
Tennessee Child Support Law
Tennessee Child Adoption Law
Hire an Experienced Family Law Lawyer
At The Burdette Law Firm we are competent, and caring lawyers and parents ourselves. When dealing with family law matters, and will provide excellent legal advice. We give our clients a great deal of information on family so they can have the proper understanding to make important legal decisions. Family law is an emotional process, and we always strive to ease the stress during this difficult situation.
Contact our family law lawyers for more information
After reviewing the above if you have questions and need our assistance in a family law matter, please call us at (901) 756-7878 or use the contact form to the right.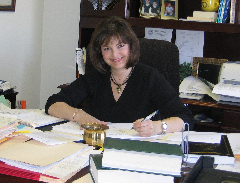 Christina Burdette