Divorce Polls
survey services
Burdette Divorce Polls
online surveys
Burdette Divorce Attorney
Click below to hear an important message about divorce.
Links to Divorce, Alimony, Custody and Asset Division information
Hire an Experienced Memphis Divorce Lawyer
At The Burdette Law Firm we are competent and caring lawyers when dealing with divorce, and will provide excellent legal divorce advice. We give our clients a great deal of information on divorce so they can have the proper understanding of divorce law to make important decisions. Getting divorced is an emotional process and we always strive to ease the stress during this difficult situation. A divorce is also a financial process. The valuations, incomes and sums involved in property division, alimony and support should be carefully reviewed by someone like a Certified Public Accountant to insure accuracy, and to protect you from any attempt to hide assets or income.
Contact one of our lawyers for more information
After reviewing the above if you have questions and need our assistance in a elder law matter, please call us at (901) 756-7878 or use the contact form on our contact page.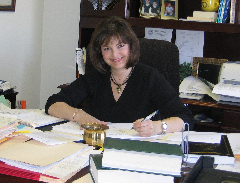 Christina Burdette
Share this page using:
Our offices