Child Custody Do's and Don'ts
If you are approaching a divorce process and you have children, you need to prepare for a contest. Every child deserves and needs two parents, but it will be up to you to show you are worthy of being a parent when the question of custody arises. Let's look at this from the perspective of the judge who is charged by law with deciding what is in the best interests of the child or children involved.
Some of the factors the judge will consider are:
The length of time that the child spent with parents or other adults in their life.
The desires of the parents as evidenced by the residence agreements they have reached and submitted to the court.
The interaction and interrelationship of the child with parents, siblings, and any other person who may significantly affect the child's best interests;
The child's adjustment to the child's home, school, and community.
The willingness and ability of each parent to respect and appreciate the bond between the child and the other parent.
Any evidence or allegation of spousal abuse.
Any evidence or allegation of child abuse involving this child or any other child.
Is either parent is required to register as a sex offender?
Is one parent residing with a person who is required to register as a sex offender?
Has a parent has been convicted of abuse of a child?
If a parent is residing with a person who has been convicted of abuse of a child.
Your Behavior
Whether you desire to be the primary residential parent or for weekend visits with your children the court's evaluation of you will cover all of your behavior.
In a particularly contentious divorce you may see the other parent point out all negative behavior that they rightly or wrongly want associated with you. One way to check yourself is to imagine the judge standing next to you each time you are with your child or their other parent.
Here's a list of some of the - don't do's - you should always keep in mind.
Think of your children as parrots, don't say anything or even speak on a subject that could be misunderstood if they repeat you.
Imagine the other parent has a tape recorder each time you speak to them. Words spoken in anger or threats can quickly torpedo your efforts.
Any e-mail or text message correspondence can be easily handed to the judge for review. Do not say anything you don't want a judge to read.
Do not denigrate or put down the other parent in front of your child, the children feel torn and forced to choose one parent over the other.
Do not attempt to obviously or unfairly limit access to the other parent when the child is with you.
Do not raise your voice at your spouse or your children. Once again, behave as if there are recording devices everywhere.
Do not have any sort of physical confrontation your spouse or children no matter how trivial it might seem. It is far better to walk away than to do anything which might be characterized as physical aggression.
Do not respond in kind if you are hit, pushed, punched, or otherwise assaulted by your spouse. Simply slowly and deliberately call the police.
Do not move in with a significant other. Divorce is difficult for children. It is hard for them to grasp the idea that their parents' love for each other can simply end or be transferred, it could cause them to question your feelings toward them. There will be lots of time after the proceeding for significant others.
Do not criticize your spouse to friends, family, case worker, or even a guardian ad litem. Remember that your friends were shared by both parties at one time. Assume any and all comments you make may be repeated.
Do not fail to pay child support or fulfill your financial duties. Always pay directly by some traceable, verifiable means and never with cash.
Do not damage any property belonging to your spouse, their family or your child. A judge will take this as a sure sign of aggression and unworthy behavior.
Do not deny telephone contact with the other parent when the children are with you. Children should feel free to communicate with either parent at any reasonable time (not 3 AM, etc.). If your spouse denies contact with your children when you call, be sure to keep a record of the dates and times so the court may address it if it becomes a problem.
Do not take children away without advising the other parent. This applies to vacations or even day-trips outside of town. Never open yourself up to claims of attempted kidnapping.
Do not remove children from school or daycare without advising the other parent.
There are no guarantees in custody, but you surely will not improve your chances if you step in any of the above pitfalls.
Click below to hear an important message about divorce.
Links to Divorce, Alimony, Custody and Asset Division information
Hire an Experienced Memphis Divorce Lawyer
At The Burdette Law Firm we are competent and caring lawyers when dealing with divorce, and will provide excellent legal divorce advice. We give our clients a great deal of information on divorce so they can have the proper understanding of divorce law to make important decisions. Getting divorced is an emotional process and we always strive to ease the stress during this difficult situation. A divorce is also a financial process. The valuations, incomes and sums involved in property division, alimony and support should be carefully reviewed by someone like a Certified Public Accountant to insure accuracy, and to protect you from any attempt to hide assets or income.
Contact one of our lawyers for more information
After reviewing the above if you have questions and need our assistance in a elder law matter, please call us at (901) 756-7878 or use the contact form on our contact page.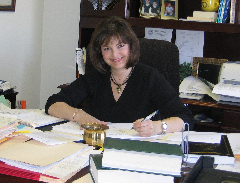 Christina Burdette
Share this page using:
Our offices