Need a divorce lawyer?
Which one to pick?
If your spouse has filed for divorce, and you've heard the opposing lawyer is a shark.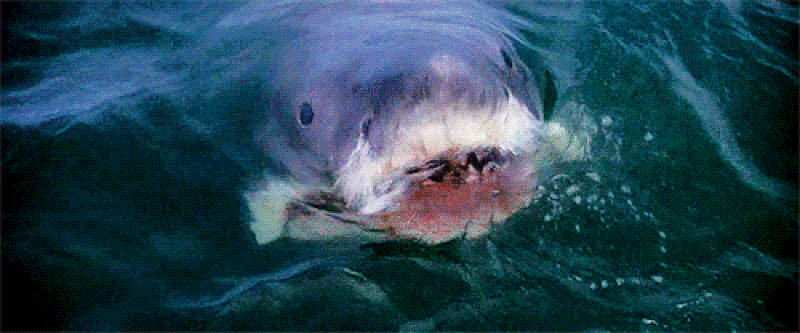 Do you need to hire a dueling shark?
Do you need another type of attorney?
How do you proceed?
The earliest stages of a separation and divorce are the most stressful, you are involuntarily afloat in uncharted waters. Stop. You need a clear-headed approach. Often the first reaction is to get it over with as soon as possible. This is generally the wrong way to do it, and it can cause you to end up with the wrong lawyer, and effectively make you fight two battles at once.
Selecting a divorce attorney is crucial not only to the ultimate outcome of your case, but also to how your case progresses from start to finish in terms of stress for you and your children, cost, and length of time.
It should come as no surprise that many people change attorneys during their divorce, even though making a change can be costly. Many cases come before the court in Shelby County that were initially handled by a different attorney.
Here are some ideas to help you make the right choice when hiring an attorney to handle your divorce:
Identify the potential need for a divorce attorney early.
If you know a divorce is or may be on the horizon, it is worth your time to meet with some divorce attorneys so that you are familiar with the various choices in your area
before
you are are served with papers.
Otherwise, your selection may be driven by who has the time to meet with you rather than who is the best fit. Also, if your spouse meets with any attorney in a particular law firm before you do, no lawyer from that firm may want to meet with you due to a potential conflict of interest.
Trusted sources.
Googling "best divorce attorney" will help you find the attorneys with the most web content on divorce, but not necessarily an attorney who can 'mesh' with you personally and understand your situation. Many think there is no substitute for a personal recommendation when it comes to hiring an attorney. Financial advisors, therapists, attorneys practicing in other areas and CPAs usually know good divorce attorneys, as do people who have been divorced in the last couple of years. Ironically, some recent divorcees may refer you to their former spouse's attorney because they were more effective. Check the attorney's reviews and references, see how long they've been practicing.
Hire experience.
Attorneys that have experience in family law/divorce cases are best situated to assess your case properly because they know the law, they know the judges and the other divorce attorneys and have the most relevant knowledge and experience to handle your case efficiently. They also are more up-to-date on changes and trends in the law.
Ask questions of the attorneys you interview. At your initial consultations, bring a list of questions. A good attorney will appreciate your thoroughness. Suggested questions to ask include:
How long have you practiced family law?
What is your approach to a new case?
What percentage of your cases go to trial versus mediation?
What is your approach to settling a case?
What retainer do you require up front? Although the retainer should be within your price range, keep in mind that cheaper is not always better.
Are you qualified to handle the financial aspects of my case? The ability to read, understand and find the holes in financial statements is often crucial.
How often will I receive an accounting of my retainer? The answer should be at least quarterly.
Take inventory. After your meeting, ask yourself the following questions:
Did you feel comfortable opening up to this attorney?
Did you feel intimidated by them?
Were they a good listener, or did they spend the entire time singing their own praises?
Did you feel as though this attorney would take a practical approach to your case? A practical but more expensive attorney is better than a cheaper attorney with no clear game plan.
Did they tell you anything you did not want to hear? This is actually a good thing! Attorneys do you a disservice if they only tell you what you want to hear. In a divorce case, there is always going to be information that you do not want to hear. You need to hear it. Unrealistic expectations serve no purpose other than to generate attorney fees.
Click below to hear an important message about divorce.
More information on divorce, custody, support, and asset division.
Alimony Basics
Grounds for Divorce
Divorce Financials
Funding Family Law Actions.
Planning for Divorce.
After Divorce Name Change.
Divorce Protective Order.
Annulment instead of Divorce.
Divorce Parenting Plan.
Child abuse claims during Divorce.
Post Divorce Parenting Plan Change.
Social Media & Divorce.
Paternity claims.
Divorce Flow Chart
Divorce: leave or stay in your home?
Divorce Contempt Tennessee.
Amicable Divorce.
Asset Division during Divorce.
Mortgages during Divorce.
Divorce Statistics in the USA.
Child custody do's & don'ts.
Divorce polls.
15 Divorce tips
Tennessee DIY Divorce Information
Tennessee Divorce Mediation Process
Tennessee Child Custody Law
Tennessee Child Support Law
Tennessee Child Adoption Law
Hire an Experienced Memphis Divorce Lawyer
At The Burdette Law Firm we are competent, and caring lawyers when dealing with divorce, and will provide excellent legal divorce advice. We give our clients a great deal of information on divorce so they can have the proper divorce law understanding to make important legal decisions. Getting divorced is an emotional process, and we always strive to ease the stress during this difficult situation.
Contact one of our divorce lawyers for more information
After reviewing the above if you have questions and need our assistance in a divorce matter, please call us at (901) 756-7878 or use the contact form to the right.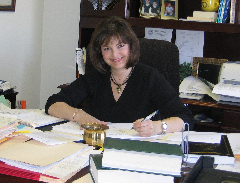 Christina Burdette