Divorce Enforcement
Far more often than you might expect, people simply refuse to 'let it go' and continue with the arguments that led to a divorce, even after the divorce decree is final and approved by a Tennessee court of law.
It is more than frustrating when the fights with your ex-spouse continue about the 'same ol' things' after a formal and finalized divorce decree has been negotiated, agreed upon and entered into court records.
You should know that your divorce decree — all related orders regarding child support, child custody, visitation and alimony — are legal judgments that the court expects both you and your ex-spouse to follow and comply with in all aspects. You should also be aware that you can return to court and ask for enforcement if your ex-spouse does not follow the order.
The penalties for failing to comply with the final divorce decree or the provisions of a marital dissolution agreement and parenting plan order can be very serious. You can lose your driver's license as well as go to jail if you fail to pay child support, as well as be subject other penalties and attorneys fees the court may consider just.
Actions for Contempt of Court
If an ex-spouse refuses to comply with the terms of a marital dissolution agreement and parenting plan, then you have the option of filing a legal proceeding called an "action for contempt of court."
If you win the contempt action, your ex-spouse will be ordered to comply with the original order and may be required to pay your court costs and attorney fees. In cases involving failure to pay child support, there may be additional penalties such as suspension of the parent's driver's license or jail time.
Links to Divorce, Alimony, Custody and Asset Division information
Hire an Experienced Memphis Divorce Lawyer
At The Burdette Law Firm we are competent and caring lawyers when dealing with divorce, and will provide excellent legal divorce advice. We give our clients a great deal of information on divorce so they can have the proper understanding of divorce law to make important decisions. Getting divorced is an emotional process and we always strive to ease the stress during this difficult situation. A divorce is also a financial process. The valuations, incomes and sums involved in property division, alimony and support should be carefully reviewed by someone like a Certified Public Accountant to insure accuracy, and to protect you from any attempt to hide assets or income.
Contact one of our lawyers for more information
After reviewing the above if you have questions and need our assistance in a elder law matter, please call us at (901) 756-7878 or use the contact form on our contact page.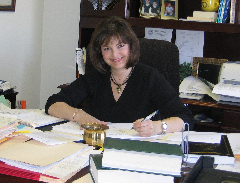 Christina Burdette
Share this page using:
Our offices