Galaway v. Galaway Divorce Appeal
Tennessee Court Decision.
M2015-00670-COA-R3-CV
Authoring Judge: Judge Andy D. Bennett
Trial Court Judge: Judge Phillip R. Robinson
After a fourteen-year marriage, Edgar Galaway ("Father") and Patrice Galaway ("Mother") were divorced in 2010. One child, a daughter, was born of the marriage and was three years old at the time of divorce. The parties entered into a marital dissolution agreement and an agreed parenting plan which designated Mother as the child"s primary residential parent. Mother exercised 280 days of parenting time per year, and Father exercised 85 days of parenting time per year
On July 24, 2013, Father filed a Petition to Modify Alimony, Child Support, and for Contempt, alleging, among other things, that a material change of circumstances had arisen such that he should be designated the child"s primary residential parent. On September 13, 2013, Mother responded and filed a counter-petition requesting the court to modify the parties" residential schedule so that the child could spend less time traveling between the parties" homes, especially during the school year. On October 14, 2013, Father amended his petition and alleged the following material changes in circumstances: the child was now school age; Mother had withheld parenting time and information regarding school activities and aftercare; Father had relocated to West Tennessee; Father had remarried and the child now has step-siblings; and Mother had been initiating arguments regarding parenting time.
The trial court held a hearing on March 4, 2015, at which the parties; the child"s first and second grade teachers; April Galaway, Father"s new wife; Jerry Galaway, the child"s paternal grandfather; and Angie Hartlow, Mother"s friend, testified. Father described the changes that have occurred in his professional and personal life since the entry of the parties" agreed parenting plan in 2010. During the parties" marriage, Father was deployed three times with the 49th Platoon, once to Afghanistan and twice to Iraq. Following the divorce, Father sustained an injury to his knee which left him unable to be deployed on military missions. He testified that at the time of the divorce, he was stationed in Knoxville with the U.S. Army Reserve and lived in an apartment duplex. He has since moved from Knoxville to West Tennessee and lives in a larger home "in the country." Father"s work schedule in West Tennessee is far more flexible than it was when he was stationed in Knoxville.
The court held that the current schedule was not in the best interest of the child. The court prepared a parenting plan that minimizes the child"s travel schedule by reducing the Father"s parenting time during the school months and increasing his parenting time during the summer. The new residential parenting schedule awarded Mother 279 days of parenting time and Father 86 days of parenting time. The court prepared a new child support worksheet which resulted in a modification of Father"s child support obligation. Finally, the court denied Father"s request to terminate alimony and awarded Mother $18,000 in attorney"s fees. Father appeals, raising two issues for our consideration: (1) whether the trial court erred in failing to find a material change in circumstances warranting a change in the primary residential parent and (2) whether the trial court"s award of attorney"s fees was appropriate
For the foregoing reasons, we affirm the circuit court in all respects. Costs of the appeal are assessed against Father, for which execution may issue if necessary.
Click to read the entire case.
More information on divorce, custody, support, and asset division.
Alimony Basics
Grounds for Divorce
Divorce Financials
Funding Family Law Actions.
Planning for Divorce.
After Divorce Name Change.
Divorce Protective Order.
Annulment instead of Divorce.
Divorce Parenting Plan.
Child abuse claims during Divorce.
Post Divorce Parenting Plan Change.
Social Media & Divorce.
Paternity claims.
Divorce Flow Chart
15 Divorce tips
Tennessee DIY Divorce Information
Tennessee Divorce Mediation Process
Tennessee Child Custody Law
Tennessee Child Support Law
Tennessee Child Adoption Law
Hire an Experienced Memphis Divorce Lawyer
At The Burdette Law Firm we are competent, and caring lawyers when dealing with divorce, and will provide excellent legal divorce advice. We give our clients a great deal of information on divorce so they can have the proper divorce law understanding to make important legal decisions. Getting divorced is an emotional process, and we always strive to ease the stress during this difficult situation.
Contact one of our divorce lawyers for more information
After reviewing the above if you have questions and need our assistance in a divorce matter, please call us at (901) 756-7878 or use the contact form to the right.
Click for an instant call back: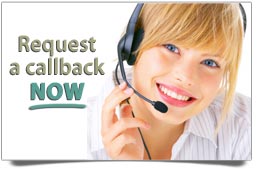 Read reviews by our clients: