Jeronimus v. Jeronimus Divorce Appeal
Tennessee Court Decision.
M2014-02207-COA-R3-CV
Authoring Judge: Judge Richard H. Dinkins
Trial Court Judge: Judge Robbie T. Beal
Richard Jeronimus ("Husband") and Zoila Maria Jeronimus ("Wife") were married on December 23, 1986; four children were born of the marriage, two of which were minors at the time the complaint for divorce was filed. On May 31, 2012, Husband filed a complaint for divorce on the grounds of irreconcilable differences and inappropriate marital conduct; Wife answered and counterclaimed for divorce on the same grounds. In her counter complaint Wife sought pendente lite support, and on May 14, 2013, the court entered an agreed order providing that Husband would pay Wife $600 per month. In due course Husband amended his complaint to add the ground of adultery, and Wife amended her counter-complaint to add a request for alimony. Following a trial on April 21 and 28, 2014, the court entered an order awarding Husband a divorce on the ground of inappropriate marital conduct; dividing the marital assets and debts; awarding Wife transitional alimony of $1,000 per month for four years to be followed by an additional year of alimony in solido of $1,000 per month; and adopting a parenting plan in which the minor child spent 198 days with Wife and 167 days with Husband.
Both parties have raised numerous issues on appeal; for ease of analysis, we will address the issues in the following categories: (1) the parenting plan; (2) the award of alimony; (3) the division of marital assets and debt; and (4) additional matters.
Divorce proceeding in which Husband contends that the trial court erred in dividing the marital assets and debts, in setting parenting time, and determining that Wife is the economically disadvantaged spouse. Wife contends that the court erred in not ordering Husband to formulate and sign the letter of instruction transferring assets from his IRA account; in not awarding a higher amount in transitional alimony; in failing to designate a party to be responsible for processing the qualified domestic relation orders for two retirement accounts; and in granting the divorce based on Husband's Amended Complaint for divorce. Wife asks this court to impose restrictions on Husband's ability to initiate future litigation. Finding no error, we affirm the trial court.
Click to read the entire case.
More information on divorce, custody, support, and asset division.
Divorce Financials
Divorce Flow Chart
15 Divorce tips
Tennessee DIY Divorce Information
Tennessee Divorce Mediation Process
Tennessee Child Custody Law
Tennessee Child Support Law
Tennessee Child Adoption Law
Hire an Experienced Memphis Divorce Lawyer
At The Burdette Law Firm we are competent, and caring lawyers when dealing with divorce, and will provide excellent legal divorce advice. We give our clients a great deal of information on divorce so they can have the proper divorce law understanding to make important legal decisions. Getting divorced is an emotional process, and we always strive to ease the stress during this difficult situation.
Contact one of our divorce lawyers for more information
After reviewing the above if you have questions and need our assistance in a divorce matter, please call us at (901) 756-7878 or use the contact form to the right.
Click for an instant call back: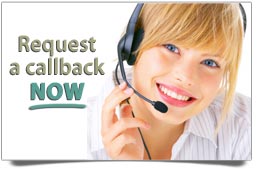 Read reviews by our clients: