Single Parents: Documents you need.
Being a single parent is a lot of responsibility; it isn't easy. Hours are filled with work, school, kid's activities, and various last minute emergencies. After tucking the children in at night, a single parent may feel that they have nothing left to give; many are just grateful that they made it through another day. But when their head hits the pillow, the worrying starts. What would happen if I died unexpectedly? What if I became incapacitated? Who would take care of my children? Who would see that they had housing and food? What about education? With some preparation and planning, children being raised by a single parent can be well-cared for, even if it's not the single parent who does it. A well-drafted estate plan will reduce stress and conflict at a difficult time.
Single parents need to consider having the following estate planning documents:
A will and/or revocable trust to transfer property to a trustee who will manage the trust for the child's benefit.


A General Durable Power of Attorney


A Durable Power of Attorney for Health Care Decisions
Single parents should frequently revisit the beneficiary designations on their bank accounts, life insurance, annuity contracts, 401k plans, IRA accounts, and other retirement accounts. It would be helpful to prepare a list of personal information for someone who may have to step in the shoes of the single parent.
The list should include:
Advisors (legal financial, health, insurance);


Family and friends to be contacted;


All accounts (including institution, account number and beneficiary information);


All digital assets (online bank and investment accounts, social networking sites, any websites or blogs) including usernames and passwords.
More information for single parent legal planning.
Tennessee Wills and Trusts Information
Tennessee Estate Documents
Tennessee & Federal Taxation
Wills versus Trusts
Hire an Experienced Memphis Lawyer
At The Burdette Law Firm we are competent, and caring lawyers when dealing with elder law, and will provide excellent legal advice. We give our clients a great deal of information so they can have the proper understanding to make important decisions. Planning for old age is an emotional process, and we always strive to ease the stress during this difficult situation.
Contact one of our lawyers for more information
After reviewing the above if you have questions and need our assistance in a elder law matter, please call us at (901) 756-7878 or use the contact form on our contact page.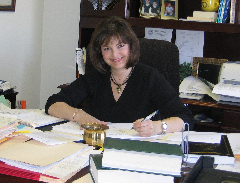 Christina Burdette
Schedule an appointment online, immediately







Our offices