The Burdette Law Firm
Memphis Germantown Divorce Lawyers
If you are reading this, chances are you are contemplating or have been challenged with one of the most stressful situations you will ever face. Please review the following information to gain a basic understanding of what might lie ahead.
Under Tennessee divorce law, a divorce must be "awarded" or "granted" by a divorce court. Generally speaking, there are two types of divorces in Tennessee: 1) uncontested divorce and 2) contested divorce. Spouses that agree can file an uncontested divorce, i.e. uncontested. If the spouses cannot agree on all terms, then a contested divorce is filed. A contested divorce requires the divorce court to determine all of the legal rights and responsibilities of the parties throughout the divorce process. The court will enter a final divorce decree, which is a court order that must be followed by both spouses. Divorce laws are complex, and competent divorce attorneys will give clients information on divorce to adequately educate them on Tennessee divorces.
Uncontested Divorce Procedures
Filing for divorce starts divorce proceedings in Tennessee. Once a spouse files for divorce, the divorce petition is served on the other spouse who has thirty (30) days to file an answer to the divorce complaint with the court. If the spouses agree on all terms, they will enter into a Marital Dissolution Agreement (MDA) and Permanent Parenting Plan (PPP) (if there are minor children). After sixty (60) days if no minor children or ninety (90) days if there are minor children from the date of filing of the Petition for Divorce, there will be a court hearing where the MDA and PPP are reviewed and approved by the court. Once the Court approves the MDA and PPP, a Final Decree of Divorce is entered by the Court.
Contested Divorce Proceedings
If there is not an agreement by the spouses on all terms and conditions of the divorce, then the divorce case follows a very lengthy and expensive contested divorce process. Generally speaking, Tennessee divorce law focuses on the following areas:
Jurisdiction and Venue of Tennessee courts to grant a divorce


Grounds for Divorce


Division of Property and Debts


Award of Alimony and Attorney Fees


Child Custody and Parenting Time


Child Support



Links to Divorce, Alimony, Custody and Asset Division information
Hire an Experienced Memphis Divorce Lawyer
At The Burdette Law Firm we are competent and caring lawyers when dealing with divorce, and will provide excellent legal divorce advice. We give our clients a great deal of information on divorce so they can have the proper understanding of divorce law to make important decisions. Getting divorced is an emotional process and we always strive to ease the stress during this difficult situation. A divorce is also a financial process. The valuations, incomes and sums involved in property division, alimony and support should be carefully reviewed by someone like a Certified Public Accountant to insure accuracy, and to protect you from any attempt to hide assets or income.
Contact one of our divorce lawyers for more information
After reviewing the above if you have questions and need our assistance in a divorce matter, please call us at (901) 756-7878 or use the contact form to the right.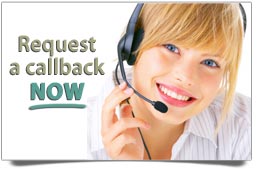 One of our videos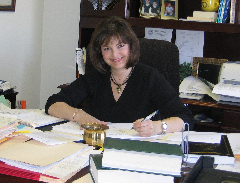 Christina Burdette